Pink and Paper Challenge #1
Posta Júlia
2017-10-01 22:08:01
Sziasztok! Nagyon izgatott vagyok, hogy én nyithatom meg a Pink and Paper Shop kihívás játéksorozatát. Az októberi játék nagyon egyszerű: készíts oldalt a vázlatom alapján.
Íme a vázlatból készült oldalam.
Az oldalamhoz szinte mindent felhasználtam a shopból a Pebbles Heart of Home Kollekcióból. Imádom az őszt és ez a kollekció minden színében megidézi azokat a fényeket amiért az ősz szerethető. Háttérként a Pebbles Heart of Home Grow 12x12 oldalt választottam, amire a Pebbles Heart of Home 6x6 papírkészletböl ragasztottam alapot.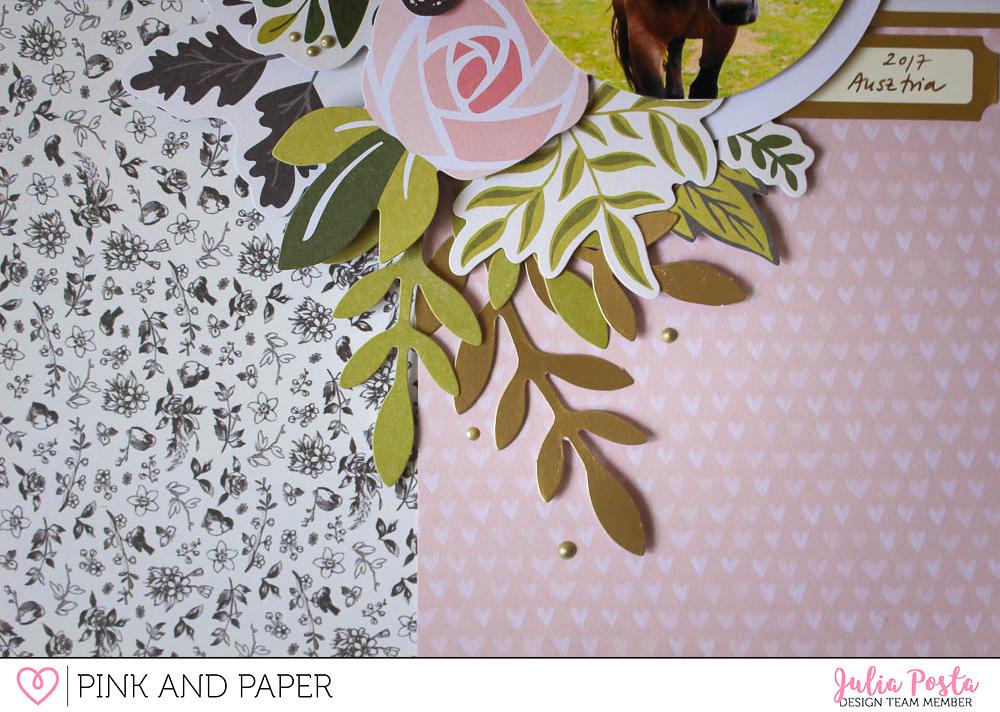 A díszítöelemeket a Pebbles Heart of Home kivágatokból és a Pebbles Heart of Home cimkékböl válogattam, a pöttyök Pale Gold Nuvo Crystal Drops-val készültek.
Remélem a vázlat meghozta kedveteket az alkotáshoz! Alig várom a gyönyörű alkotásokat! Juli
A részvétel feltételei:
A kihívásra scrapbook oldallal, mini albummal vagy képeslappal lehet nevezni. Egy résztvevő több alkotással is nevezhet. Nevezni instagram.com-on keresztül lehet a #ppchallenge1 és #pinkandpapershop hastagek használatával. Ne felejtsétek el megjelölni webáruházunkat a @pinkandpapershop megadásával. Nevezési határidő 2017. október 31. éjfél.
Nyeremény:
Októberi kihívásunk nyertesét a Pink and Paper Kreatív Csapat választja ki. A kiválasztott alkotás nyertese egy szépséges Pinkfresh Studio - Escape The Ordinary ajándékcsomaggal gazdagodik, sőt mi több novemberben megjelenést biztosítunk számára blogunkon, mint vendégalkotó. :-)