Őszi csomagolás és lakásdekor ötletek
Posta Júlia
2017. 10. 10. 21:54:37
Sziasztok! Klassz, hogy megint itt lehetek köztetek. Két projektet hoztam ma, mindkettő a Pebbles Heart of Home kollekciójából készült.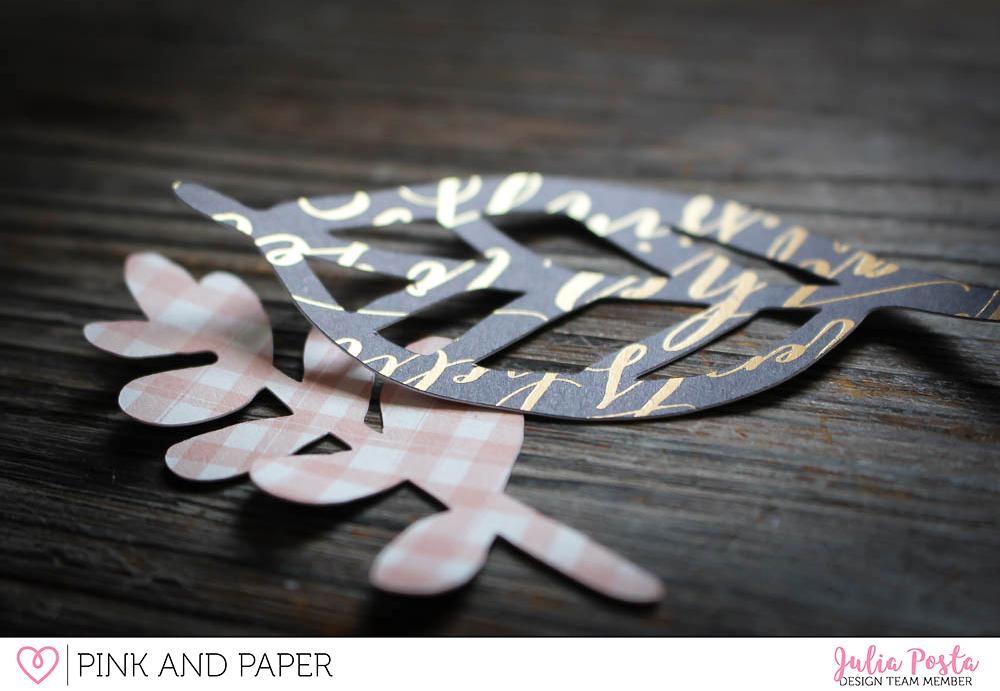 Először kivágtam pár őszi levelet a Pebbles Heart of Home 6x6-os papírtömb készletből Silhouette Portrait vágógéppel. 
Az első projektem egy szülinapi csomagolás, ami a lányom barátnőjének szülinapi ajándékát rejti. A selyempapírt a Pebbles Heat of Home kivágataival és az előre kivágott levelekkel díszítettem.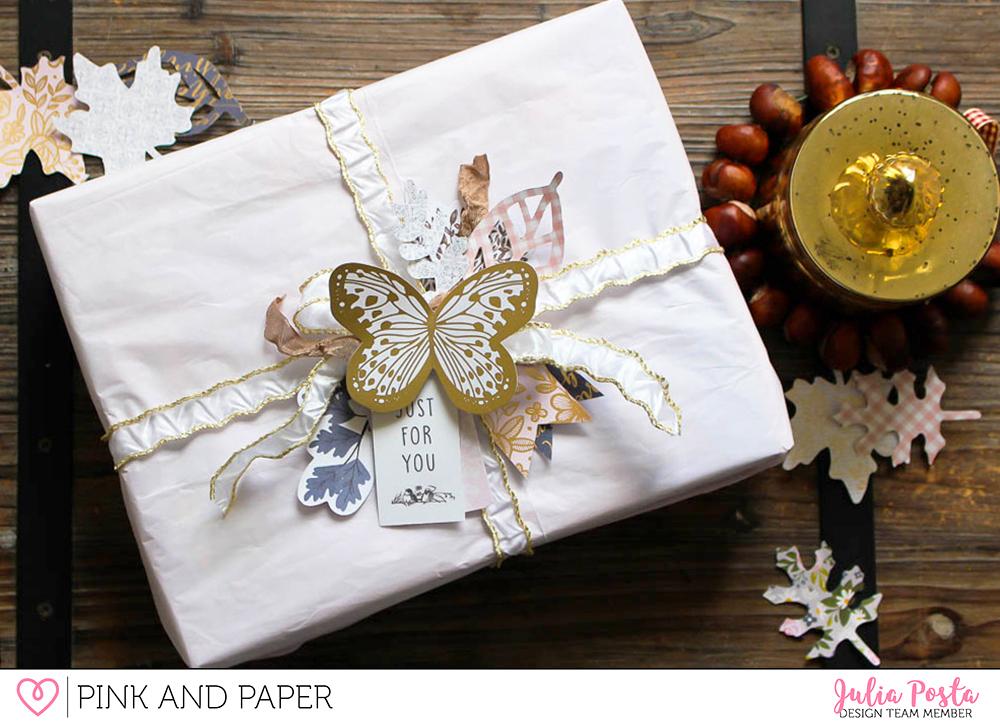 A másik dekortipp amit hoztam nektek ma, egy ajtódísz. Az alapot Igorral készítettük az ovi barkácsdélutánján, otthon pedig feldobtam egy kicsit a Pebbles Heart of Home gyönyörű pillangójával és a fenti kivágatokkal.
Jó alkotást! P. Juli