Turn The Page scrapbook oldal
Mona Tóth
2017. 10. 04. 09:03:25
Sziasztok! Ti hogy álltok a varrással? Amióta megvan a varrógépem én imádom használni az oldalaimon. Fogadjátok szeretettel ezt a színes és egyben varrott oldalt.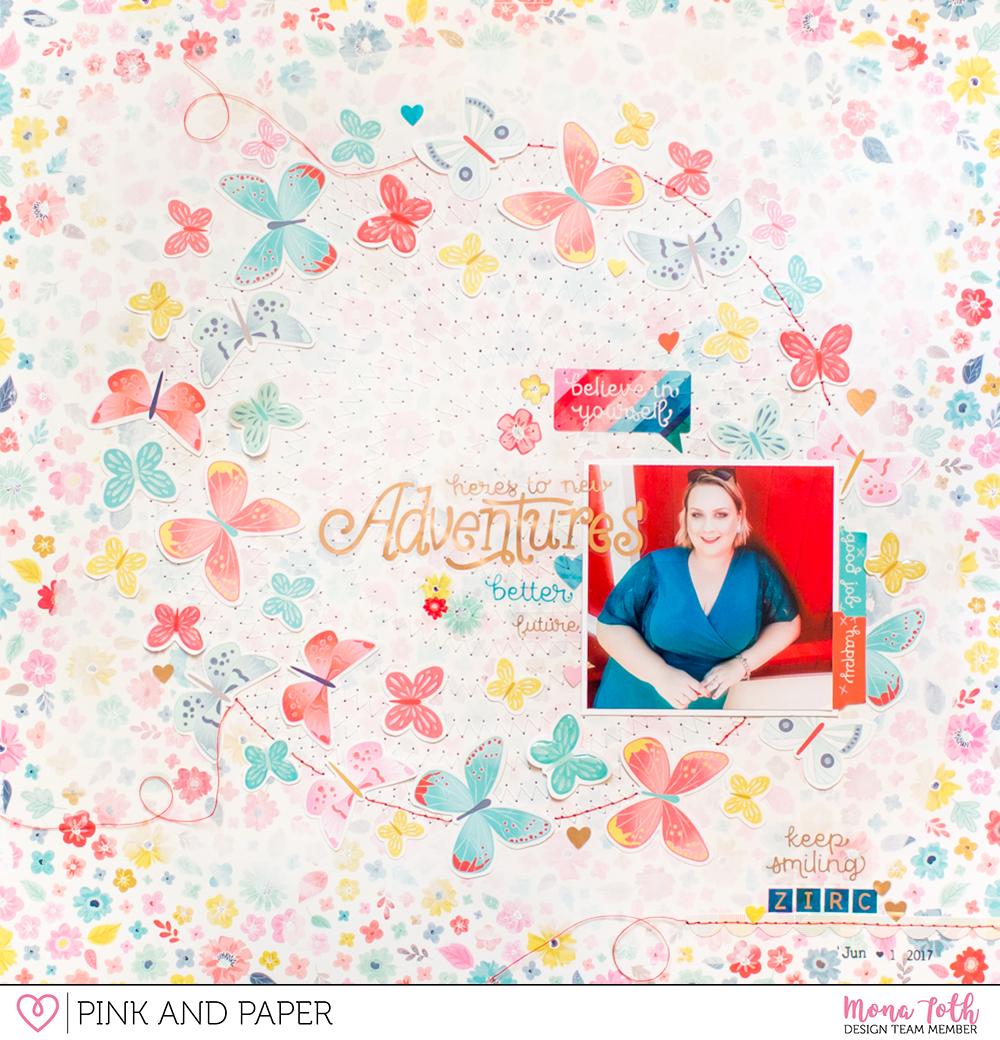 A 12x12" oldalt a Pink Paislee - Paige Evans Turn The Page kollekcióból készítettem. Az oldal alapja a 12x12" inches 18-as scrapbook papír, ami rabul ejtett a kis virágos bájosságával.  Mivel túl színes és kicsit erőteljes, ezért gessot kentem rá, és közepét szó szerint körbevarrtam. 
A fotó elhelyezése után kétféle díszítőelemet használtam. A 12x12" inches 04-es papírról kivágtam az összes színben passzoló pillangót és körberaktam velük az Turn The Page oldalamat. 
Néhány lepkére színtelen Nuvo crystal drops-ot használtam, így 3D-s díszítőelemek lettek belőlük és az oldalamon még szebben tündökölnek.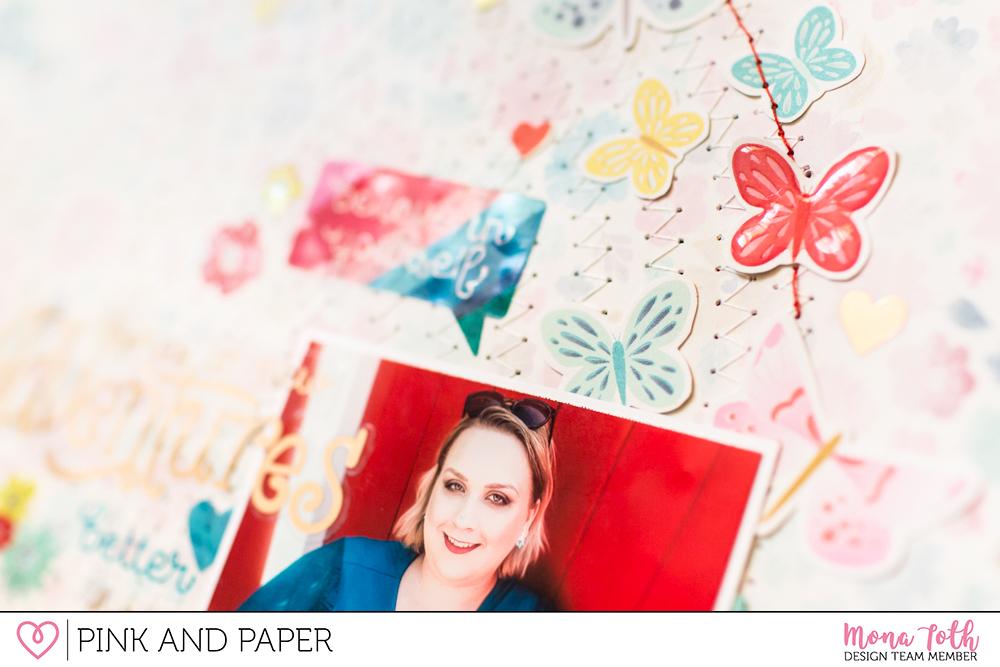 A legnagyobb kedvencem a kollekcióból a Turn The Page matrica füzet. Rengeteg minden van benne, a színtelen matricáktól a klasszikus betűmatricákon át a már megszokott minőségű díszítőelemekig. Az oldalam kapott egy klassz fóliás rózsaarany "Heres to new adventures" címet, a fotó helyszínét is feltüntettem, mert a füzetben fóliázott betűmatricák is vannak. Utolsó simításként a szivecskékből is jutott a 12x12" oldalra bőven.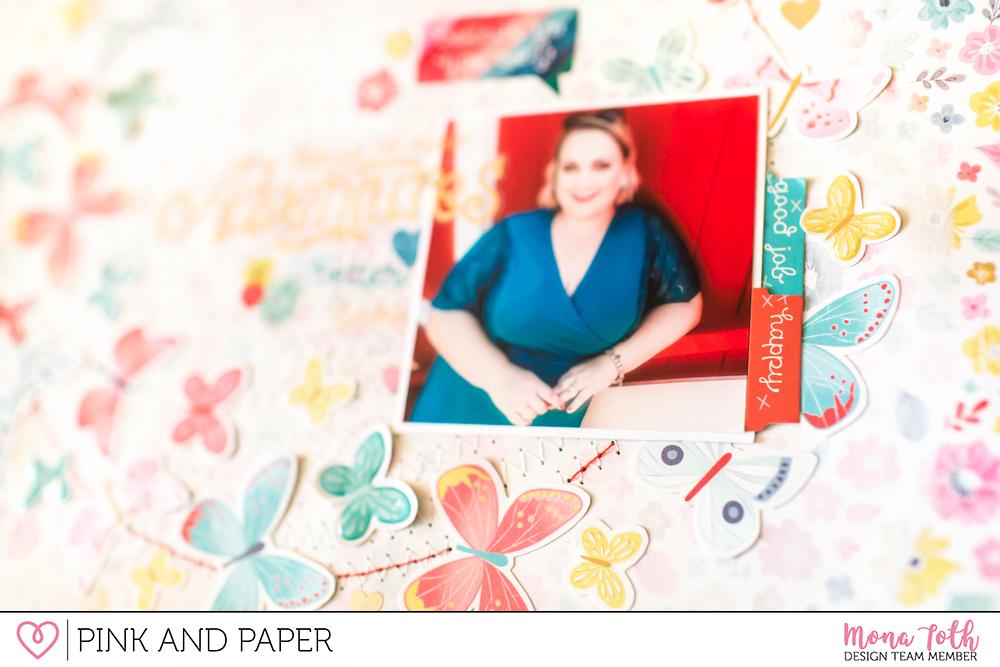 Köszönöm, hogy benéztél, bízom benne tetszik az alkotásom. Várlak legközelebb is! Mona